Green master planning
Providing traditional M&E services has always been at the centre of our activities but high-level training in environmental skills has enabled us to become increasingly specialised in devising sustainable solutions, enabling us to boost our position as a leader in the MEP sector. Our team consists of every kind of specialist – mechanical engineers, environmental engineers, aeronautical engineers, building services engineers, electronics and communications engineers, mechatronics engineers and IT engineers. Several of them are also specialised in energy and sustainability subjects.

ProDesign is more than capable of addressing new age challenges to MEP practices. Our qualified MEP engineering consultants can also work to implement new age solutions to any construction like smart home technologies. Our MEP consultancy services include an expansive package which takes care of the nuances associated with electrical and plumbing units in your construction. Our MEP design consultants have won numerous accolades for their breakthrough and innovative work, which has positively impacted hundreds of constructions. Quality MEP consultancy service is the key to the success of any construction. MEP services include designing and implementing Mechanical, Electrical and Plumbing outfits for construction. We offer a high degree of customisation for specific needs. Our MEP engineering consultants have rich experience in working with all kinds of buildings, ranging from schools, hospitals to residential condos. Get in touch with us now for a MEP quote, for your construction.
LEED Neighbourhood Development
LEED for Neighbourhood Development (LEED-ND), is a US based rating system that integrates the principles of smart growth, urbanism and green building into a national system for neighbourhood design. LEED certification provides independent, third-party verification that a development's location and design meet accepted high levels of environmentally responsible, sustainable development.

LEED-ND applies to new land development projects or redevelopment projects containing residential uses, non-residential uses, or a mix. Projects can be at any stage of the development process, from conceptual planning to construction.
BREAM Communities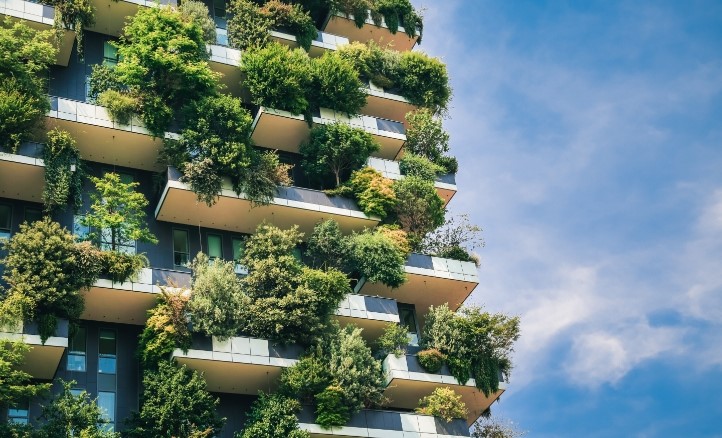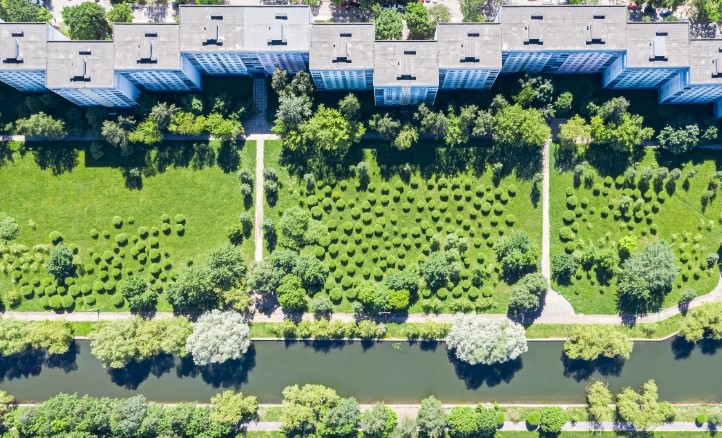 BREEAM, or the Building Research Establishment Environmental Assessment Methodology, is managed by the Building Research Establishment (BRE) in the UK. Historically, BREEAM has been the preferred assessment method in the UK but is also being used more and more at international level. BREEAM Communities focusses on the masterplanning of whole communities. It is aimed at helping construction industry professionals to design places that people want to live and work in, are good for the environment and are economically successful.

Prodesign has some of the most extensive LEED BD+C, LEED-ND and BREEAM Communities project qualifications in Mauritius, and is the only local firm to focus on full-service LEED for Neighbourhood Development and sustainability implementation in large scale mixed use projects and smart cities.

Prodesign's deep understanding of LEED-ND and its many applications comes from two main types of experience; developing and refining the rating system in the Mauritian context, and helping projects implement it.
Smart Cities
Utilities planning
Prodesign has considerable experience in utilities planning, climate and context, zero carbon dioxide emissions, zero waste, water, local and sustainable materials, smart lighting and energy, and district heating and cooling. This is invaluable in large-scale development and urban planning, particularly for new smart cities.

Climate and context
Based on climatic conditions, every sustainable design project needs to be integrated with biodiversity features, the local eco-system and the neighbourhood layout. We are able to exploit the opportunities presented by the topography and natural settings of new cities and advise on the positioning of buildings to regulate temperature, humidity, light, wind and noise. With extensive experience in sustainable design, our LEED consultants can bring valuable insight to urban planners in the development of cities which does not affect the eco-system and the micro-climate.

Renewable energy for zero carbon emissions
Our electrical engineers can advise on local power stations from renewable energy sources including solar PV, solar thermal, wind on-and-off-shore, biomass, geothermal power, mini-hydro energy and other new technologies.

Zero waste
Waste prevention is considerably better than the treating or cleaning-up waste after it is formed. This means cities should adopt zero-waste urban planning in terms of the manufacturing of metal, glass, plastics and paper recycling. A better understanding of nutrient flows is needed to control the global nitrogen cycle. Our environmental engineers' extensive knowledge and experience in waste management and control consultancy can help developers set up cities which produce no net waste, with all of it being recycled or re-used.

Water
Towns and cities can be used as a water catchment area. This involves educating inhabitants in water efficiency, promoting rainwater collection and using waste water recycling and storm-water harvesting techniques.

Local and sustainable materials with less embodied energy
We can advise on the selection of construction materials which can be sourced regionally, especially those with less embodied energy and higher environmental ratings. We can also advise on using indigenous plants in the construction supply chain cycle.

Passive design principles
Green master-planning enhances the design of green buildings and, as MEP and green buildings designers, we share our skills with urban planners on design strategies which make the most of passive design principles.

Smart lighting
We advise planners on integrating intelligent and energy efficient lighting systems through the adoption of LED lighting, smart controllers, embedded intelligence in light fittings and using IT to control lighting in public areas.

Smart energy
From smart grid projects to self-sufficient clusters, we can assist in achieving greater energy efficiency and the greater adoption of renewable energy systems both at macro and micro levels. In planning green and smart cities, we can also provide smart metering strategies as part of our services.

District heating and cooling
We have worked on the Deep Ocean Water Application (DOWA) project with Sotravic Ltee and the Swiss company, CGC Energie, by assessing the feasibility of sea-water air-conditioning (SWAC) and district cooling systems in Port Louis and Ebene Cybercity respectively.

Our roles included energy monitoring and cooling energy assessment of subscribing/prospective buildings as well as the feasibility study for the retro-fitting of a chilled water distribution network within an existing building in Port Louis, including simulation calculations on dynamic demand, cooling load, measurement of A/C electrical consumption, energy modelling, economic assessment of various pipe routing options and preparation of budgetary estimates.

This project has consolidated our firm's 18 years' experience in promoting the efficient and intelligent integration of sustainable building services in infrastructure and providing technical knowledge in the field of environmental sustainability.

Based on this experience, we can prepare feasibility studies and plan district cooling systems in SMART cities and large urban areas.