Vivéa – Les Fascines
We have been appointed by ENL Property Ltd to provide MEP and LEED BD+C consultancy for the shell and core for Les Fascines. 
Les Fascines is located within the Vivéa Business Park in the Moka Smart City, offering modern and sustainable office spaces. We are also acting as BIM manager on this project, establishing responsibilities across the project team, auditing submissions and coordinating the project at each stage to ensure it is as per BIM standards. We therefore ensure the implementation of BIM procedures at the design, construction and handover stages of the project. The project is currently ongoing. We are also using our VR services to coordinate the project with the client. Coordination meetings are conducted with the client and architect where they can immerse into the model to better understand the future building and make changes accordingly.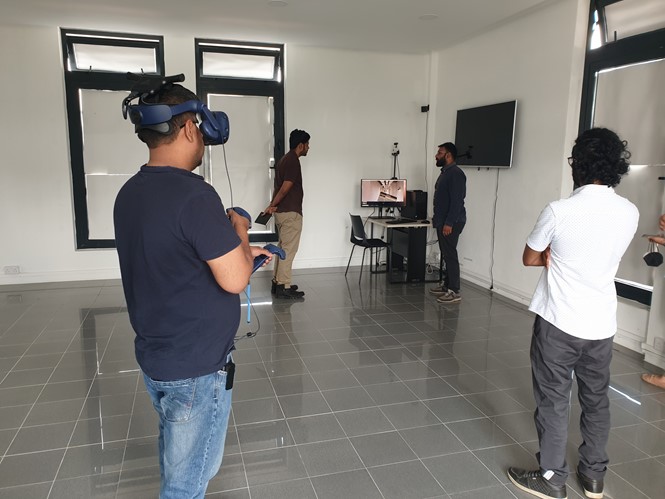 Coordination meeting with client using VR